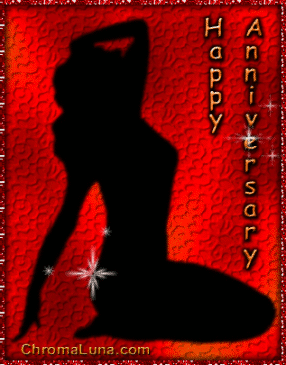 So we've made the year mark – 12 months of rifling through our record collections, toys and ephemera with the odd dash of politics, cricket and Wolverhampton Wanderers thrown into the mix.
We have had good times and bad in that period and these are my lowlights and highlights of a busy year.
10. Beginning the Archive – after lots of talk of the sort of things we could put on a regular blog, once we had agreed that it would not take too much effort to consistently write a few lines each week, the idea came together quickly and Junk Archive was launched to Liberate Your Loft.
9. Liam Fox's Resignation – unfortunately there have not been enough Tory scandals in the last year, but what a delight it was to see the Defence Secretary try to explain his 'friend' tagging along on official visits. That Adam Werrity was privy to some meetings that contained sensitive information that he could take advantage of as a lobbyist was not enough for Fox to fall on his sword and only when the smarter papers went after his blood did he finally go. The only return of Fox hunting I would support! Now for Teresa May, still clinging on despite showing incompetence that would rival Norman Wisdom…………have these Tory's no shame?
8. Heaven 17 live at the Forum – when you can look around and see people just smiling at a gig you know the band has hit the right buttons and at the Forum in late 2010 it was clear that Heaven 17 had hit the mark with their revival of 'Penthouse & Pavement'. Great gig which may have been bettered by their Roundhouse performance this year – which I sadly missed!
7. The Closure of the News of the World – at last some sense hits the tabloid world as the hacking scandal shows the depths that the papers would sink to. Whilst we may have risen an eyebrow and tutted loudly when we heard Andy Gray and other celebs were victims, it was a wave of revulsion that hit us when we discovered that they also felt the need to hear messages for Milly Dowler's family, the McCanns, victims of the 7/7 bombings and bereaved families of servicemen. The knee-jerk reaction to close the best selling Sunday paper suggests there is more to come and it has been great to see a Murdoch squirm in front of the parliamentary committee – just a shame it's not Rupert!
6. Death of an Icon – We've had some sad losses during the year, John Barry, Joe Frazier, Amy Winehouse, Frank Munro and Peter Falk to name a few, but few have hit the public consciousness as much as Sir Jimmy Saville. After his death last month there was a collective cry of mourning as a man who crossed generations was remembered for the work he did and the lives he had touched. A few mealy mouthed comments by contemporaries could be dismissed as jealously as the nation brought back memories of Saturday nights and unfulfilled wishes! Who else but royalty could consider lying in state and nobody thinking it was too odd!
5. Mute Weekender at the Roundhouse – When Mute were returned to Daniel Miller from the EMI corporate giant, it was always a hope that the label could return to the heights of it's independent days. As a celebration the Short Circuit festival weekend at the Roundhouse was a superb event. An eclectic mix of the label's roster presented some great small performances such as the Balanescu Quartet's wonderful strings, and an atmospheric set from Maps and the emerging Polly Scattergood. These were mixed with some of the bigger names on the main stage with notable sets from Nitzer Ebb, Laibach, the weird and eccentric Residents and Recoil. But the most memorable performances came as guests in Erasure's set with a glamorous Alison Moyet showing her weight loss has not changed her voice, belting out a few Yazoo numbers, and Feargal Sharkey performing in front of a crowd for the first time in years to sing Assembly's 'Never Never'
4. The Riots – It was easy to tell that we were living under the Tory yoke again as riots became fashionable for a few summer nights. As I was in Ireland when it all kicked off it was a bizarre experience watching sites I knew well, burning in Croydon. On my return it was depressing to see the damage on my doorstep but also for the arguments that went on in the days following, as everyone seemed to have theories and jostled for their minutes of airtime to give their remedies. It was just disappointing that in the 80s people rioted for recognition and equality whereas the summer riots seemed more about the rush of consumerism and the desire to secure the latest trainers or large screen TV.
3. The World Cup Bid Farce – How a 2018 bid from a country with a mafia and hooligan problem, with poor infrastructure and a huge land mass could be selected ahead of England and Spain was a mystery but compared to the award of 2022 to a sandpit of a country this seemed like genius! The corruption involved in FIFA has only just begun to emerge and at least Jack Warner has taken his last brown envelope, but with an idiot such as Sepp Blatter in charge the administration of international football is still in choppy waters to use his own analogy. His comments about racism this week undermines all the work undertaken in Britain and elsewhere in the last 20 years and shows how out of touch he is.
2. The Wolves are Staying Up – As big Wolves fans we were hoping that the 2010/11 season would show us as safe long before the last day of the season. Some wonderful results against Liverpool away, Chelsea, Man City and most notably Man Utd at home gave hope, but somehow we got dragged into Survival Sunday! As scores turned against us around the country and rumours, both correct and false, circulated around Molineux we stared into the abyss of the Division from Hell as Blackburn held a 3-0 lead. A goal from Jamie O'Hara gave hope and as the crowd sang 'We only need one goal' Steve Hunt curled one in to a collective sigh of relief as smiles were wiped off the faces of Birmingham fans as they took the last relegation place. We'd held on for a 3-2 defeat and as we invaded the pitch, celebrating like World Cup winners, we knew that it would be much of the same next year.
1. Celebrating a Year of the Ark with a Book Launch – Finally what better way to celebrate than with the launch of Jim Heath's first book – Wolves in 20/20 Vision as we've been previewing, it's been great being involved and to see the book published is a real highlight of the last year. So for the ideal stocking filler or toilet read get on to Amazon or the Wolves club shop for your copy.
So thanks for all of you who have read our outpourings – It's self indulgent – but then again so is the blog itself, but the biggest highlight of Junk Archive's first year is that we are still here and still looking back on the good old days for things to write. It's great that we have had so many hits when we expected double figures only and it's been great to get a few comments…….but we'd love a few more. As much as possible we'll be doing our best to be here next year but we'd love some more contributions. Please feel free to send in your articles, comments and memories so we can get a wider dialogue going.